Paris
We had one day in Paris before taking off to the countryside.
Things started off a little rough - our luggage was lost while transferring in London.
And the only thing in our carry-on was a pair of bicycle helmets and a gel seat!

All it took was a peek at our hotel room, though, to lift our spirits... what a place!!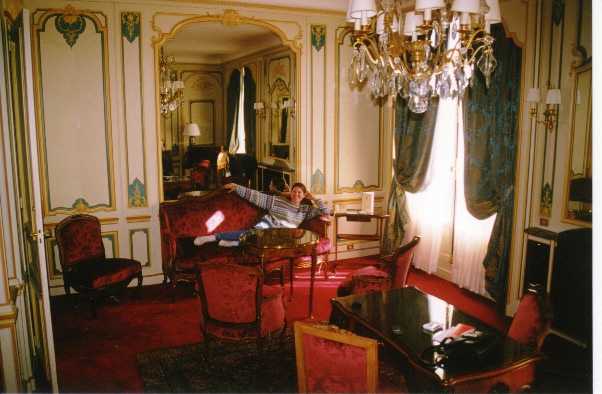 It was only half a block from the hotel to L'Arch De Triomphe. We climbed up and enjoyed a gorgeous view of the city. Here's the view south, towards the Eiffel Tour.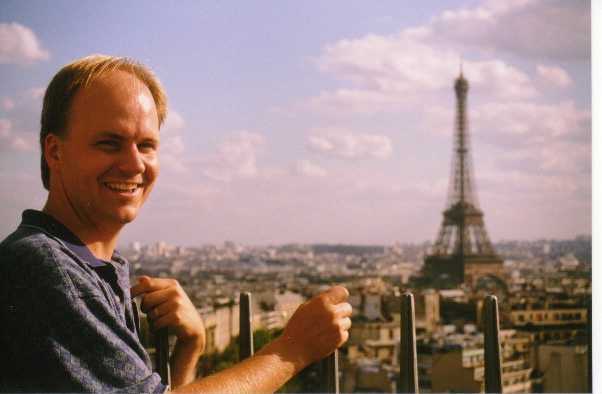 Next we wandered down through the Trocadero and up the Eiffel Tour. Yes... we took the stairs. What better way to practice for our cycling trip through the Loire Valley!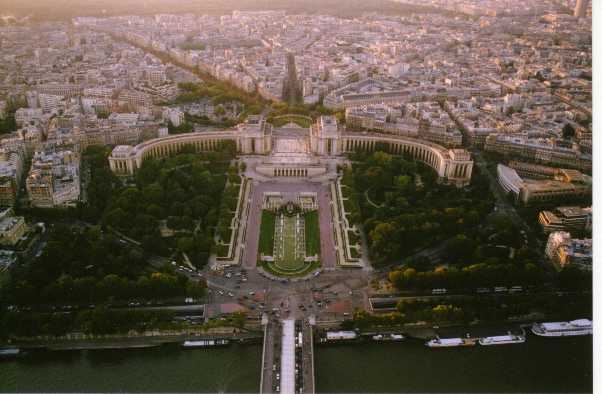 Back