Day 1 - the ride to Pienza
After meeting our group and taking a van ride to our starting point, we started out for our first leisurely bike ride. Surely they would start us out with a nice, short, flat ride to warm us up... uh oh... is that Pienza WAY UP THERE?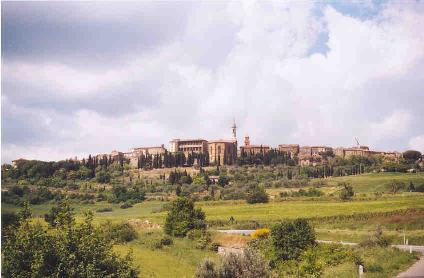 Wow, we did it! Now pass the water before i pass out.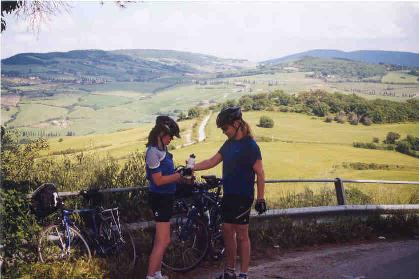 The town was just beautiful with old buildings and interesting architecture.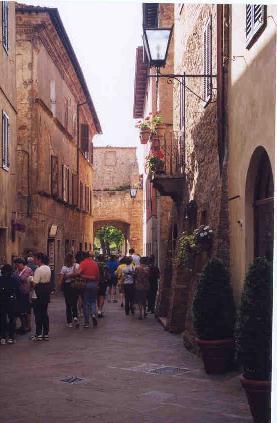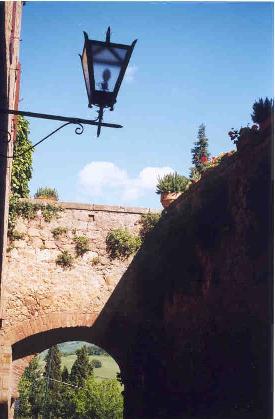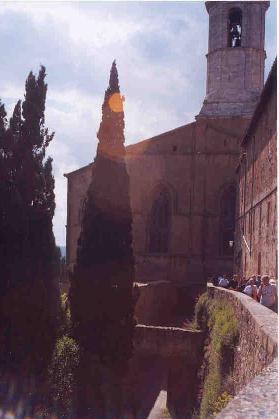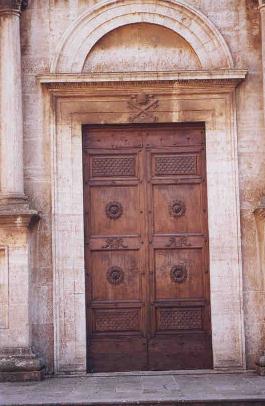 And the flowers in Italy are soooo beautiful! Why don't the ones in my garden look like this?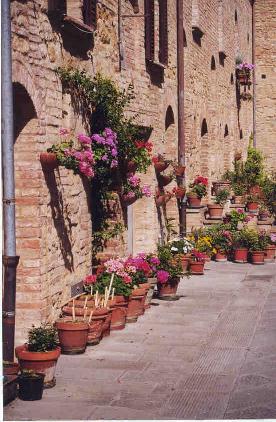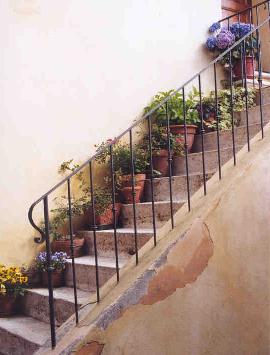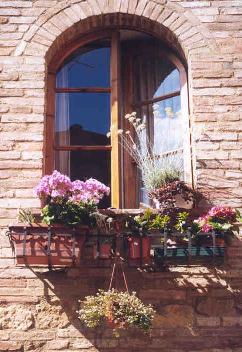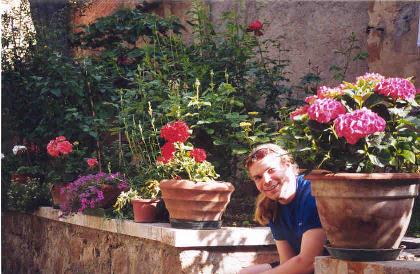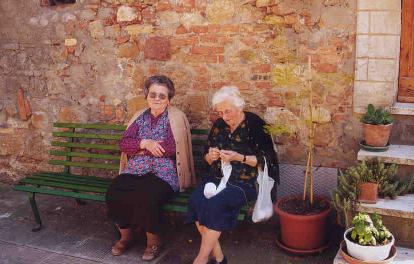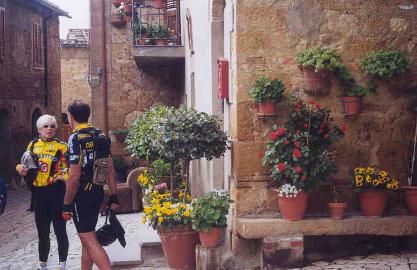 This is the courtyard of the hotel that was our home for the first two nights. More beautiful flowers and georgeous views of the countryside. And Osmond made the stay memorable!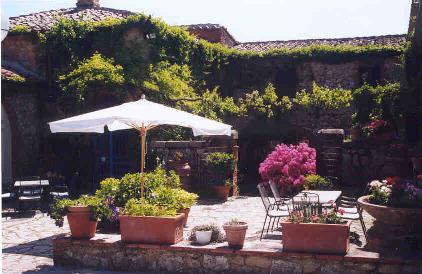 Back to Tuscany main page
Back to kaethler.com home