Day 2 - Montepulciano
Every one jumped out of bed and on to the bikes bright and early!.Every one, that is, except for the Kaethlers, who crawled out of bed after 11 and hit the road around 12:30. oops. Guess we should have set the alarm.
Osmond made us pay the price. "I'm sorry, we're all out of coffee. You can have hot water". At least we had our choice of breakfast seating and didn't have to wait for service :-)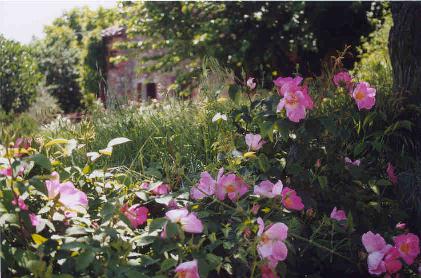 We discovered the beautiful village of Motepulciano which is where one of our favourite wines is produced - Vino Nobile du montepulciano.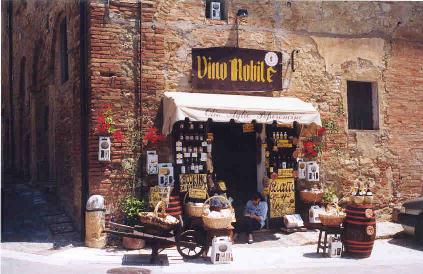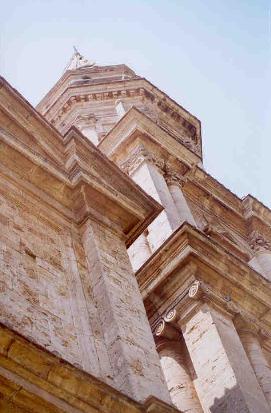 Stopping along the road to pray. Please God, flatten the hills of Tuscany. You can put them back next week.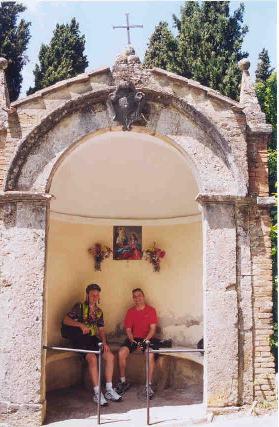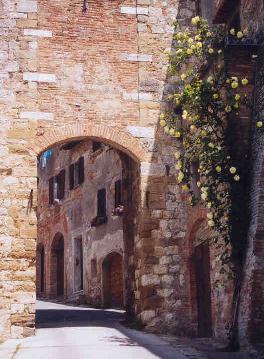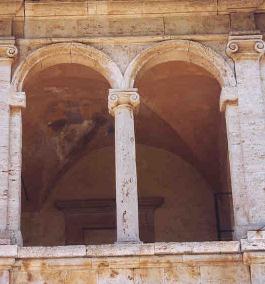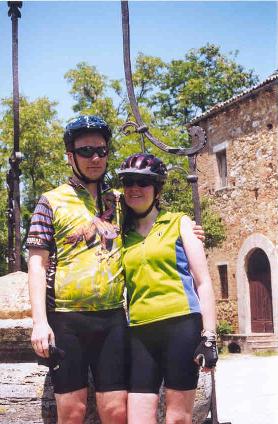 Back to Tuscany main page
Back to kaethler.com home