Day 3 - Sienna
We decided to skip the optional loop ride and see the town. It was well worth a day. We started out shopping for bike jerseys and taking a tour of the town, followed by a wonderful lunch of pizza and gelatto for dessert. You can't get better than that!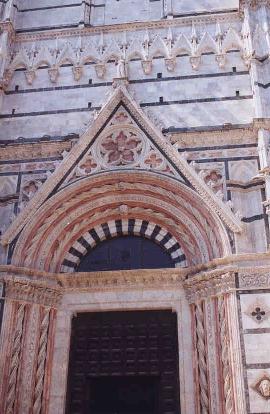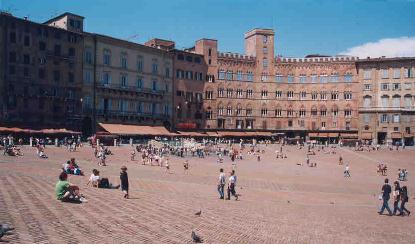 Above are the duomo and the main piazza. Below is a statue of Romulus and Remus with the she-wolf (you can just call her Shari!)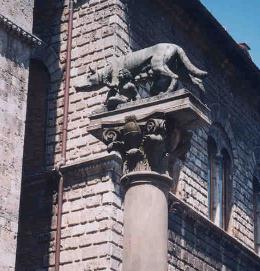 The next several photos are of Sienna from on top of a tower we climbed. It may have been a day without biking, but our thighs didn't get a rest!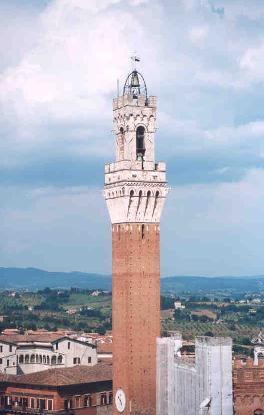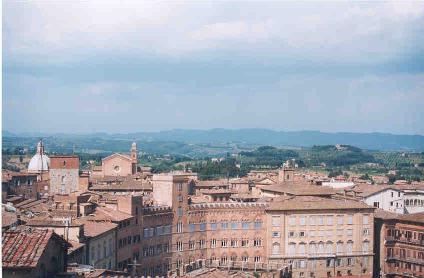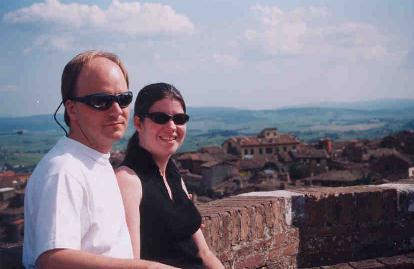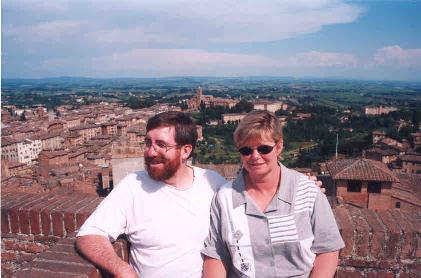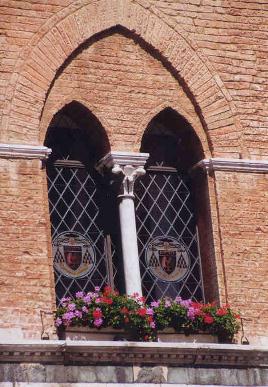 Unwinding with a drink at the end of a hard day...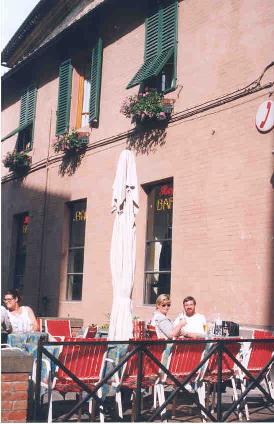 Can you see the heads under the eaves?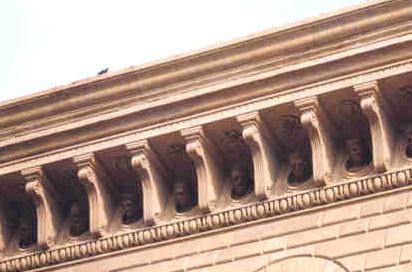 Back to Tuscany main page
Back to kaethler.com home