Camping in the Sahara
Past Zagora, we reached the spot where the road disappeared into the sand, and met our camels. They were sweet animals, not at all like the nasty spitting creatures i'd been warned about. They were, however, taller than i had imagined... thank goodness the only thing to fall on was a soft warm sand dune.
Our caravan of camels rode off into the desert just as the sun was setting.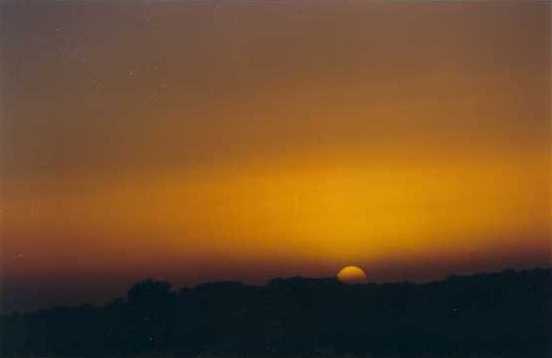 We reached our camp (bivouac), where we were greeted with berber music and dancers, and served dinner under a tent.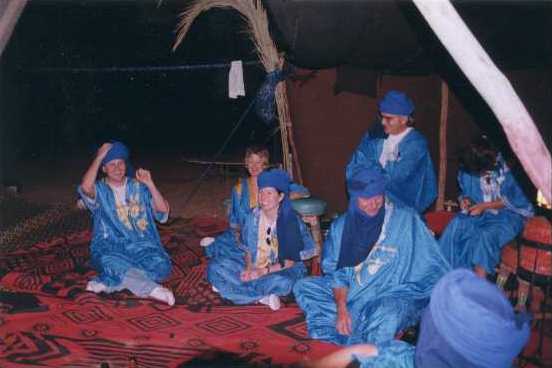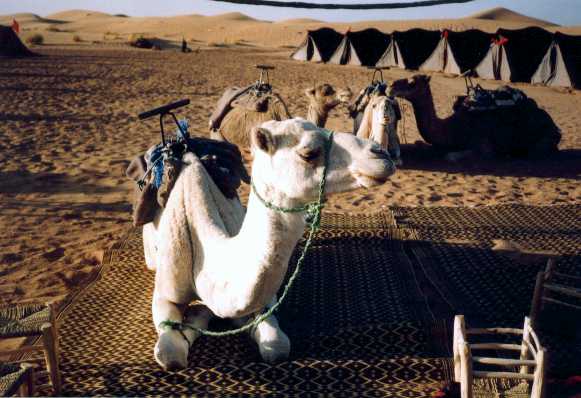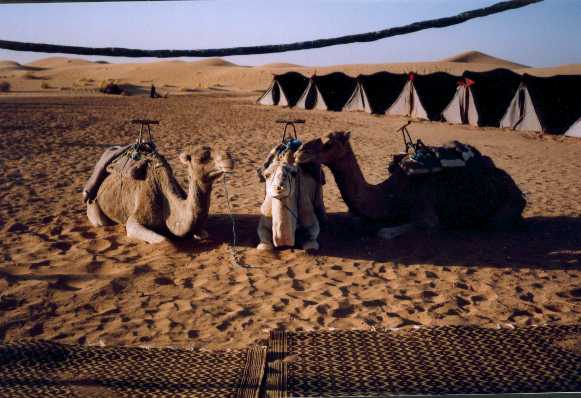 The Land Rovers took us back out of the desert the next morning. We missed the gentle riding motion of the camels from the night before, so decided to do the return trip up on the luggage racks... hold on for those bumps!