Happy Cows at the farm...

Linus is a happy playful goofy calf. He will prance and run and initiate play with the other cows and with humans. He knows he's cute and expects to be the center of attention! He acted so much like a puppy - it really was adorable.
I just love the second picture - Linus scratching an itch under his chin!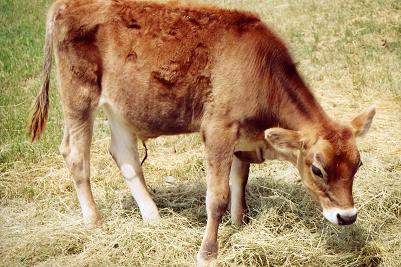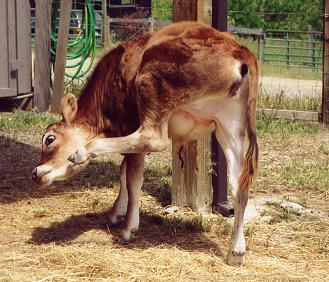 I am in love with Leonard. He's an 8 yr-old one-eyed boy with lymphoma. We spent quite a bit of time together talking. Lenny loves being brushed, and if i stopped and walked away from him, he would follow and quietly ask for more. Leonard is a HUGE boy, but he was so very gentle that i didn't feel nervous at all around his big body. He is a special soul.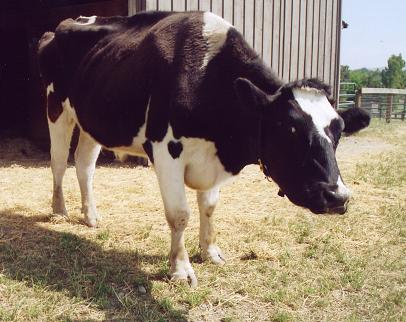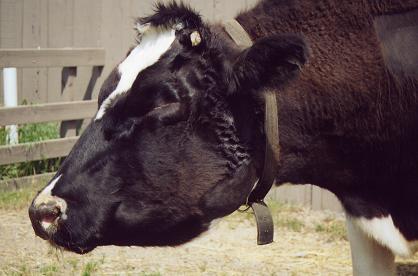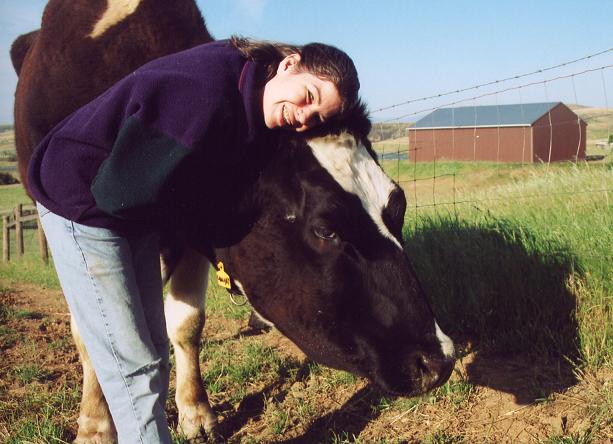 Rember Linus's happy face? He was lucky to end up at Farm Sanctuary. See where most of the other male calves of dairy cows end up...
click here
This is a sad by-product of the dairy industry.



Click for more pictures of…